Hi Lovely!
A few weeks ago I hung out with a few fellow bloggers! We got together to take photos for each other's blogs. It is so nice to be able to help each other out. I've been thinking a lot about community and sisterhood lately (you may have noticed the trend) and I love that I've found an awesome group of ladies that like to get together and help one another out. Having friends to take outfit photos with, especially out in public, makes the experience a lot more fun. It is really easy to feel a bit awkward in front of the camera but when you have friends cheering you on and making you laugh makes it way easier.
♥ Shirt: Forever 21♥ Skirt: Wet Seal ♥ Shoes: H&M ♥ Purse: ASOS ♥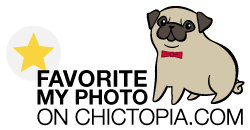 I just love having fellow blogger friends! They make blogging so enjoyable! These photos were taken by Jenn (Hellorigby) and Angie and Megan were there to help root me on. I look forward to doing more of these shoots in the future. Alright, maybe I should talk a little bit about the outfit in this post.
For this outfit, I decided to stick to pastels. I thought they would match the cute little unicorns on my shirt best. I found this shirt when browsing Forever 21 and immediately fell in love. I didn't buy it the first visit but I couldn't stop thinking about it. So, I went back a few days later and bought it immediately! I'm really excited about rocking it this summer. The skirt, well, I wasn't very happy with the skirt. The hem ended up being uneven and WAAY too short. I think I'll try to find another light pink skirt to replace it.
What do you think of my styling?